Archive for Look of the day
Before the exams

Top – Vila // Skirt – Stylist's Own 
Dit jaar doe ik eindexamen! Over drie dagen heb ik 2 weken meivakantie en dan begin het al! Aangezien dit dus een van de laatste dagen op school was, had ik vandaag met mijn hele afdeling examenfoto.
Ik vind het altijd leuk als iedereen erg z'n best doet voor zo'n foto, dus deed ik dat zelf ook.  Ik wilde graag een jurkje aan, ging opzoek (een beetje laat) en vond dus niks. Daarom heb ik maar een topje gekocht, wat ik gelukkig heel draagbaar is en dus nog vaak aan kan, en deze gecombineerd met een rokje wat ik al had.
Het topje vond ik vond ik door de kraaltjes en glittertjes aan de bovenkant heel mooi. Ze hadden hem ook in een jurkjes vorm, maar helaas maakte de kleur me naar mijn mening iets te bleek; het wordt tijd dat de zon doorkomt en ik eindelijk bij kan kleuren!

Wat vind je ervan?
Outfit | 14052012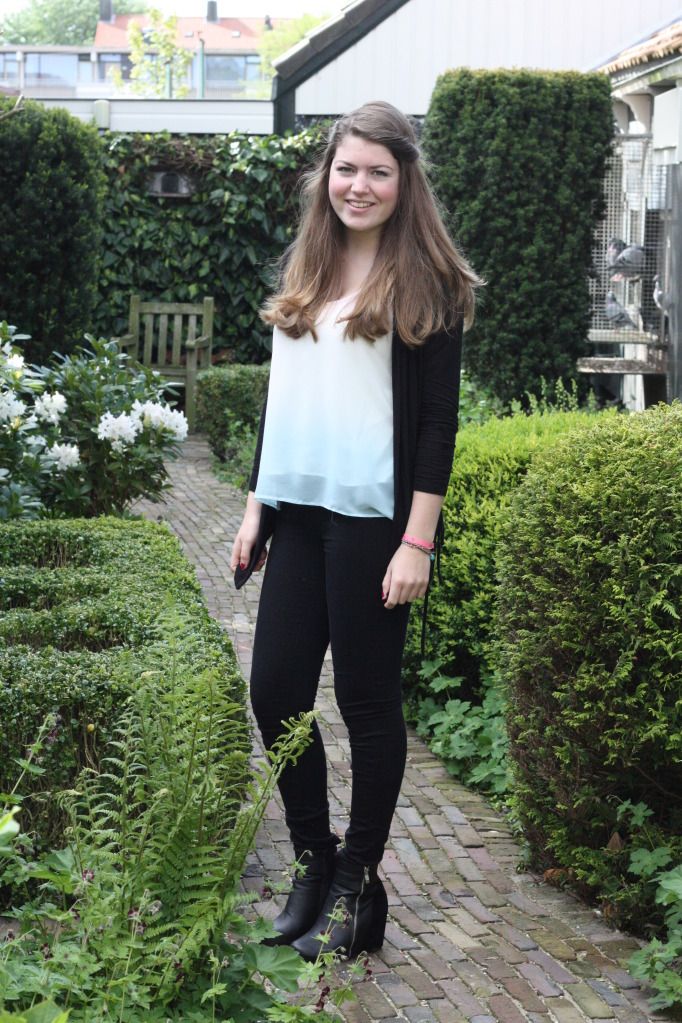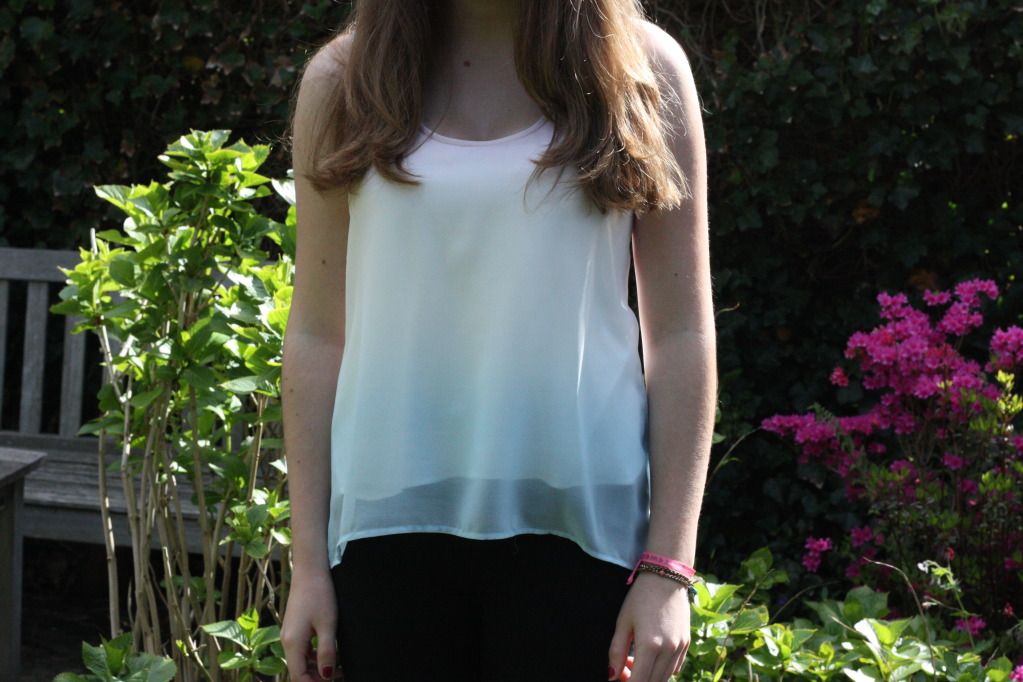 top: Mango. | tregging: Pieces. | cardigan: Vila. | shoes: Nelly.
Ik ben helemaal weg van mijn nieuwe hemdje. Helaas komt het ombre effect in het hemdje (paars boven, blauw onder) alleen niet helemaal over op de foto's. Voor nu droeg ik er een zwart lang vest over, die ik later uitdeed voor op de foto's, maar ik hoop dat het weer het snel toelaat om het zonder vest te dragen!
Outfit | Wearing black and grey tones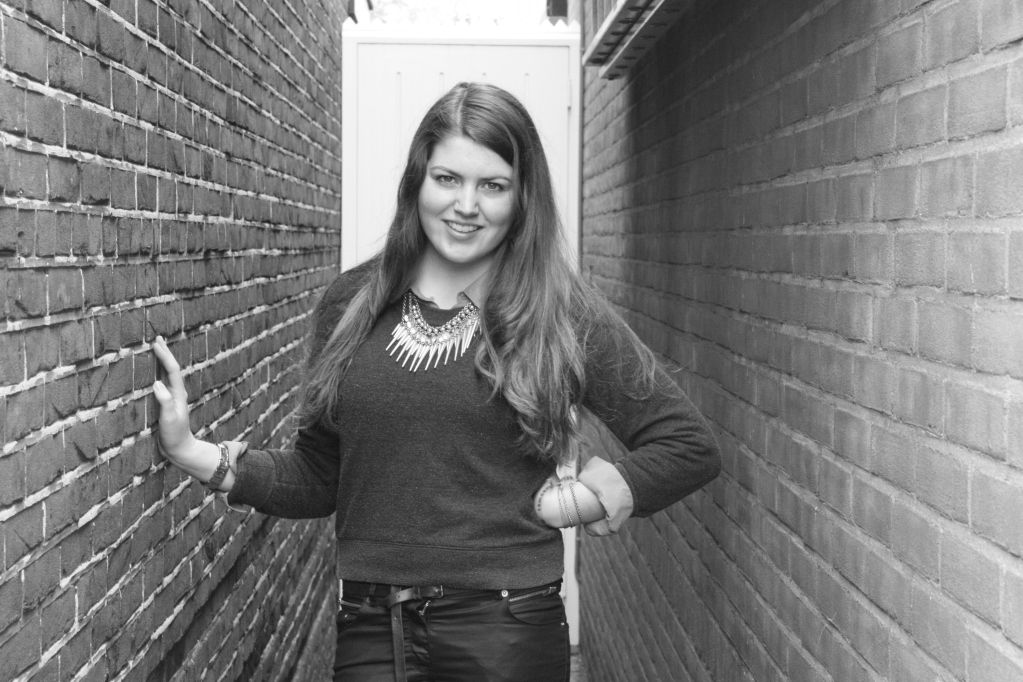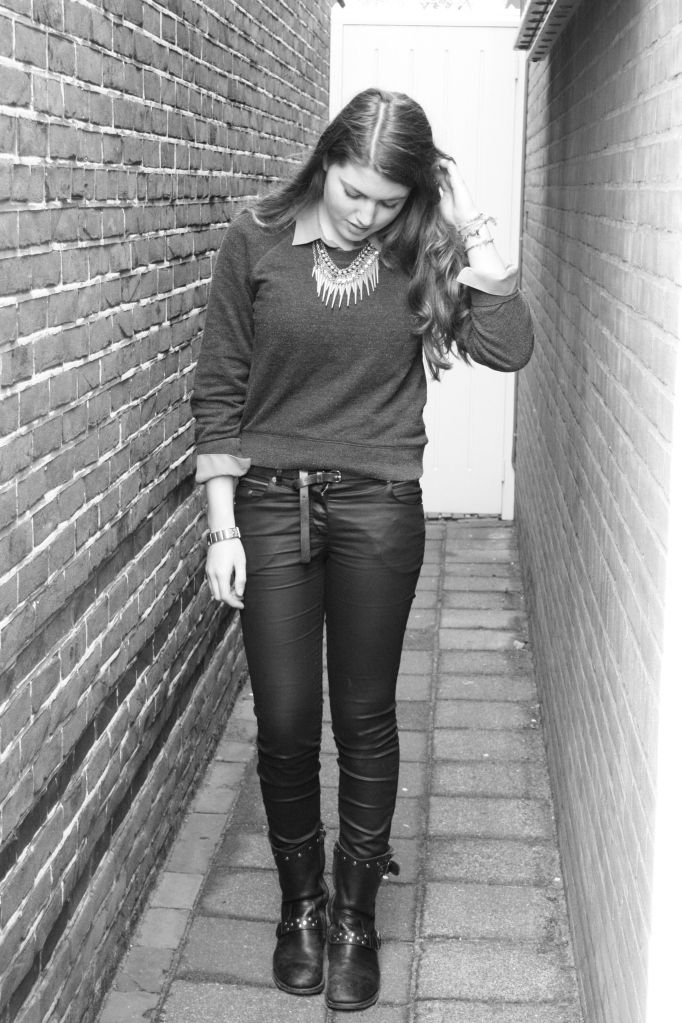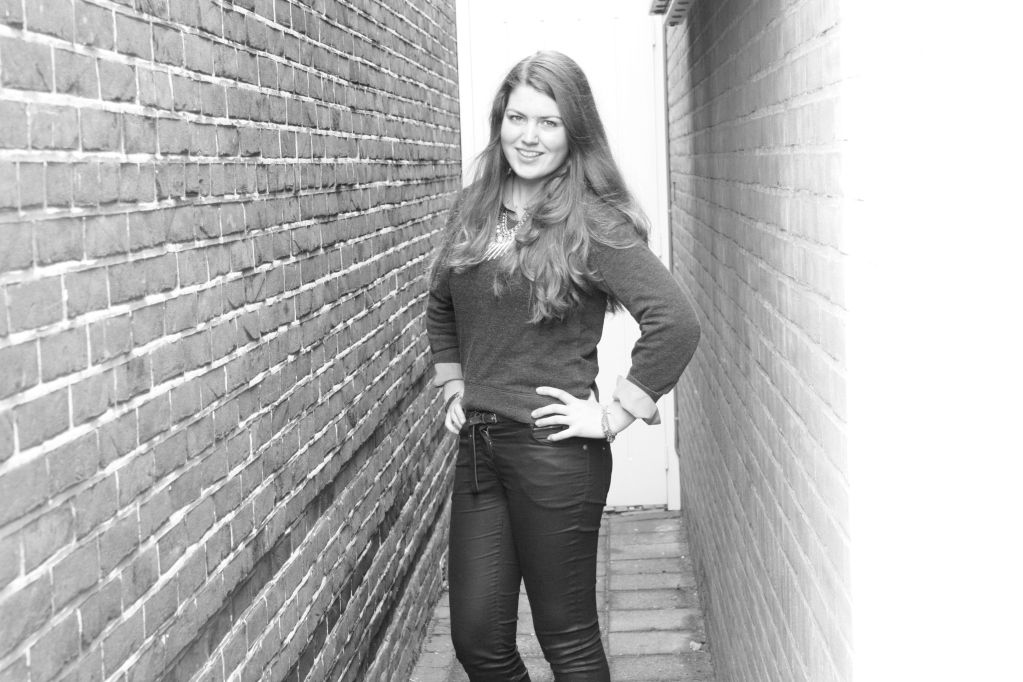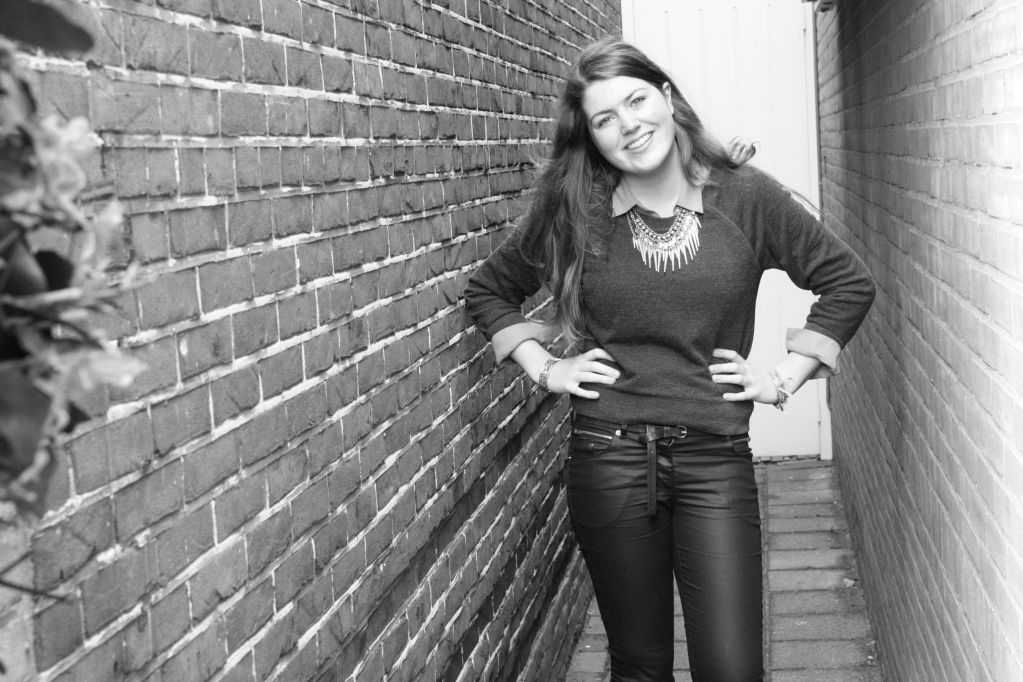 blouse + sweater + pants: H&M | boots: HIP | necklace: Club Manhattan
Finally a new outfit post, yes I know it's been a while since the last but school, the weather and other plans didn't allow me to take pictures earlier.
I really wanted to post them earlier, because I took the pictures last sunday with my mum and then the Internet on my laptop stopped working and Picasa (a program which I always use for blog pictures) stopped working on the computer of my parents. So I couldn't blog on my own  laptop and not on the family computer. Monday: Queensday (I went to Amsterdam and it was the best Queensday of my life), Monday night a sleepover with 5 of my best friends, Tuesday I was total broken and Wednesday I went to Amsterdam for some shopping. Now it's Thursday and I used my laptop, a usb-stick and the computer to get the pictures here, Yeah. Enjoy.  
Outfit | Chanel and sneakers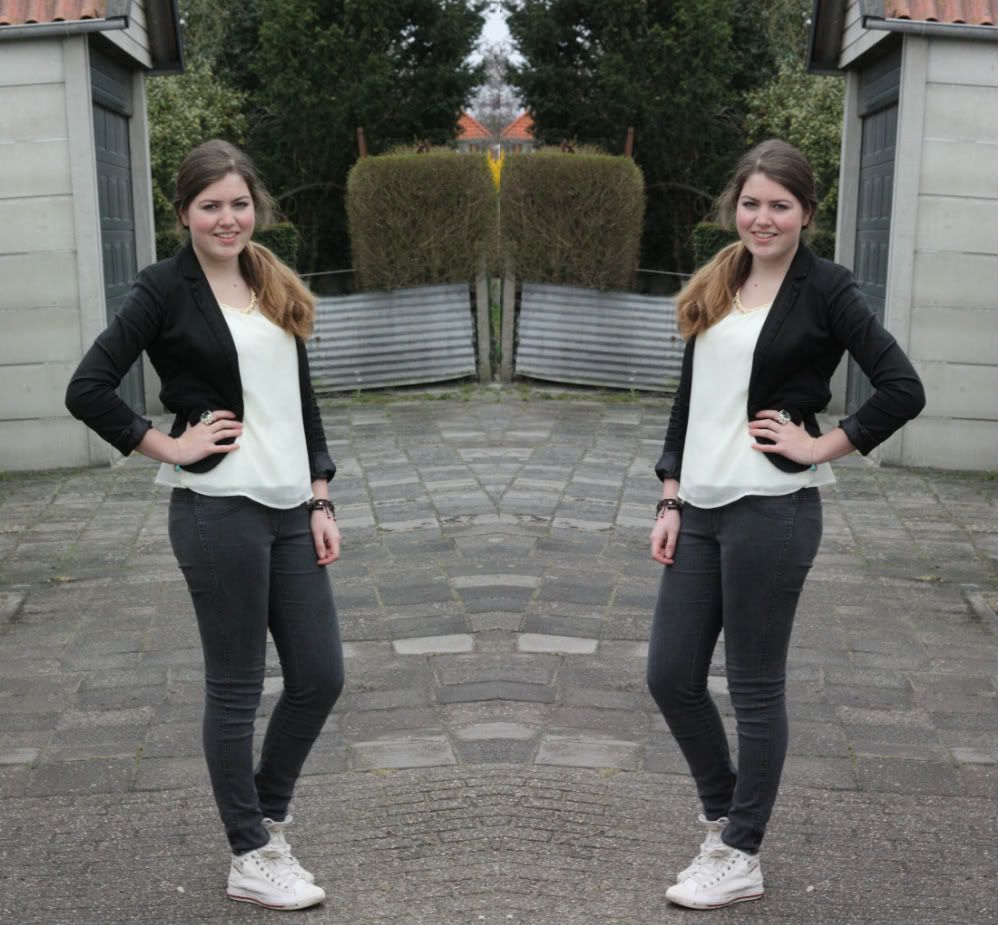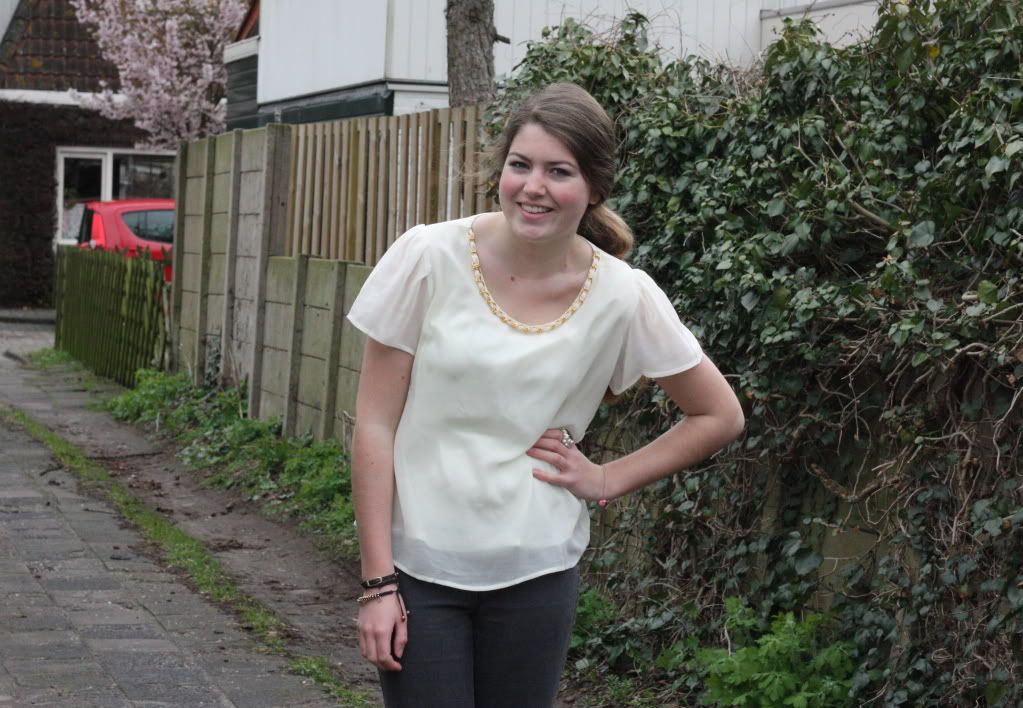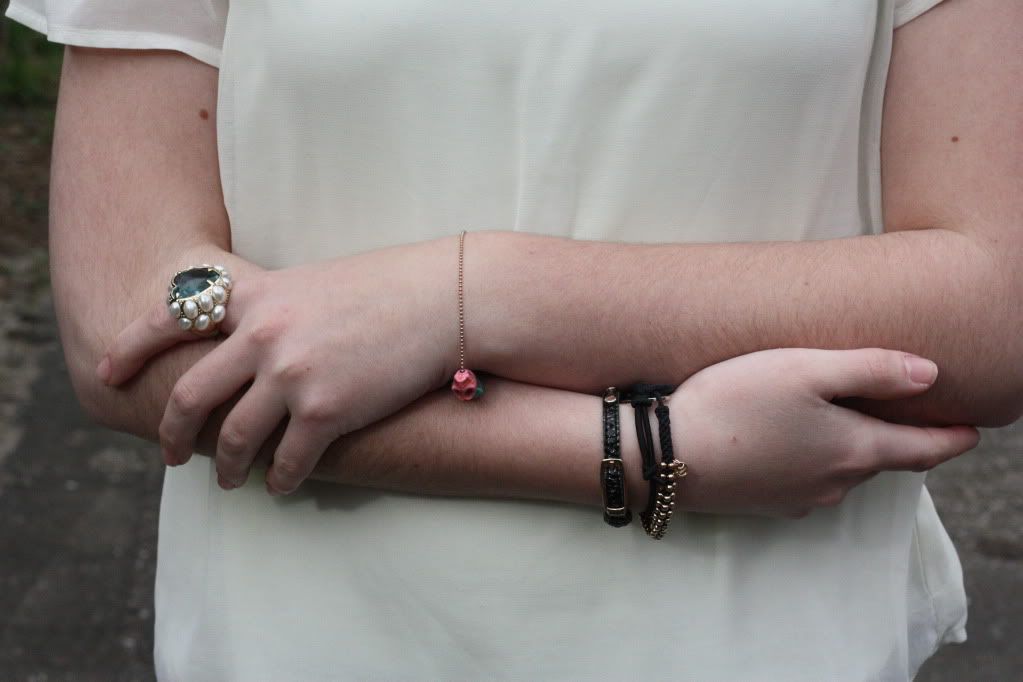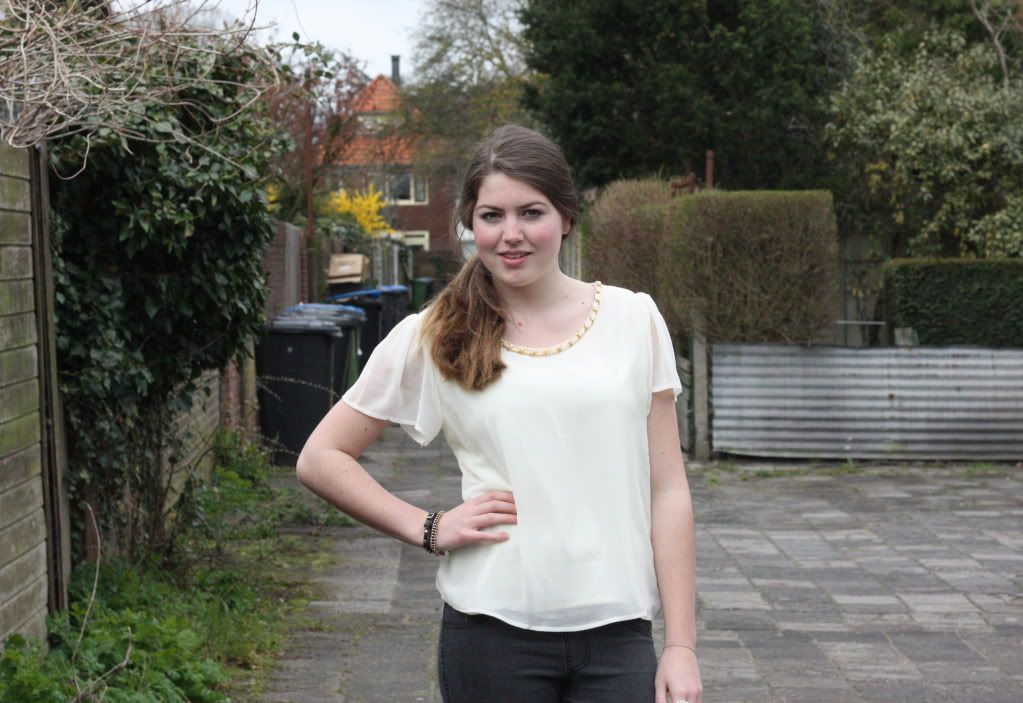 blazer: Kilky | top: Alice | tregging: H&M | sneakers: Diesel 
jewelry;  bracelets: BLoved, Barong Barong, ilovefashionnews 
Simple as black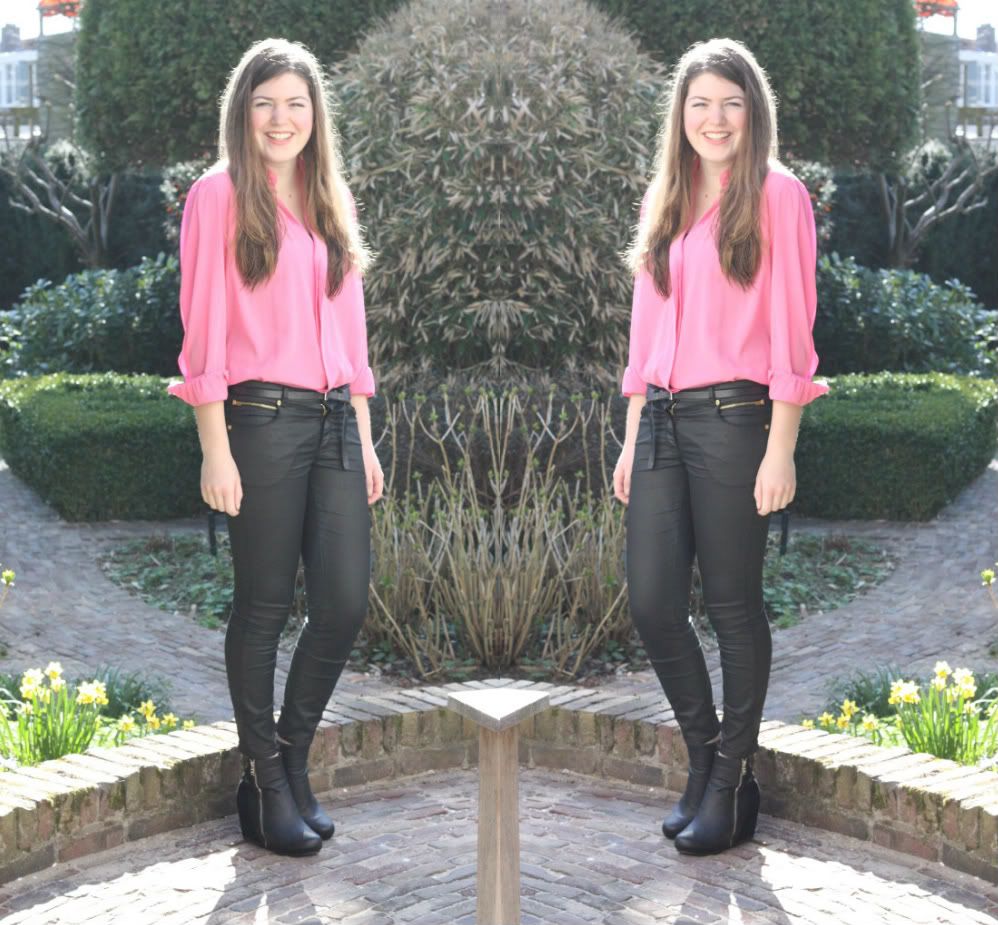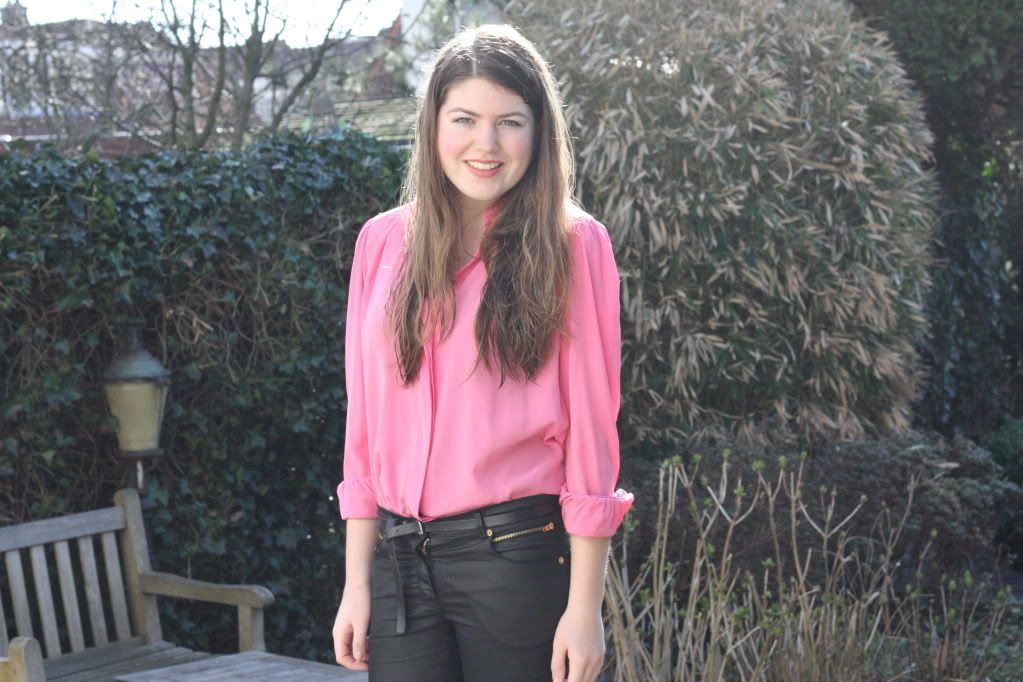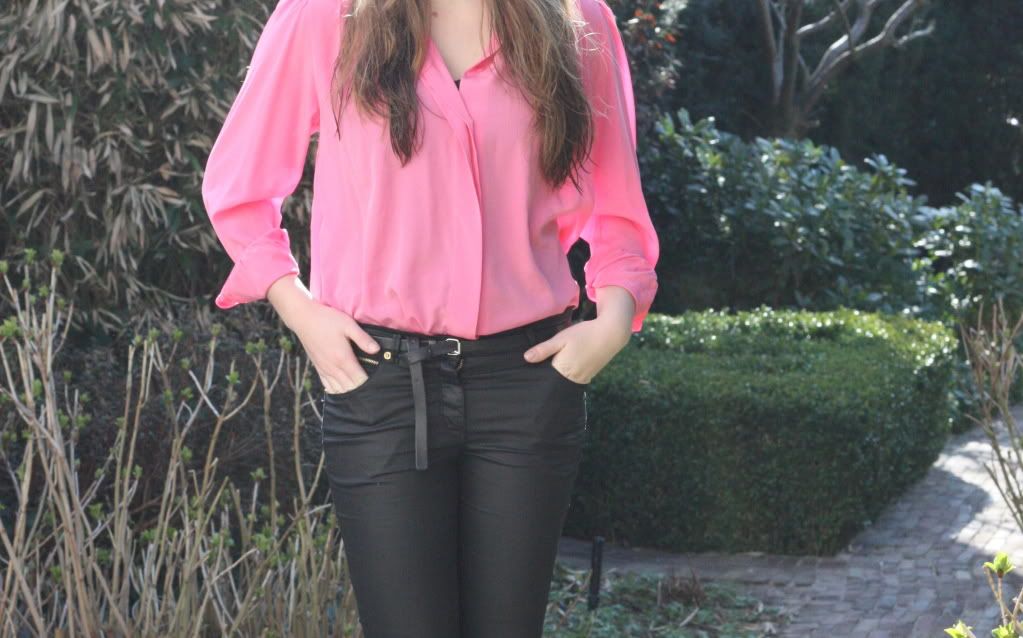 Yay! Finally a new outfit post on my blog.
I wanted to show you my newest pants, a black one which I bought a few weeks ago at the H&M. I really needed a black pants. I had one, but I didn't feel comfortable in it. But then I saw this one, it's a short pants (a 7/8 model; do you know what I mean: it's not as long as a normal pants) with lovely golden details. It also has two golden zippers on the back of the pants.
I have to learn a lot now and I will have a little dance proformance tonight.
« Older Posts | HOME |