Archive for March, 2012
Week 12 & 13 in pictures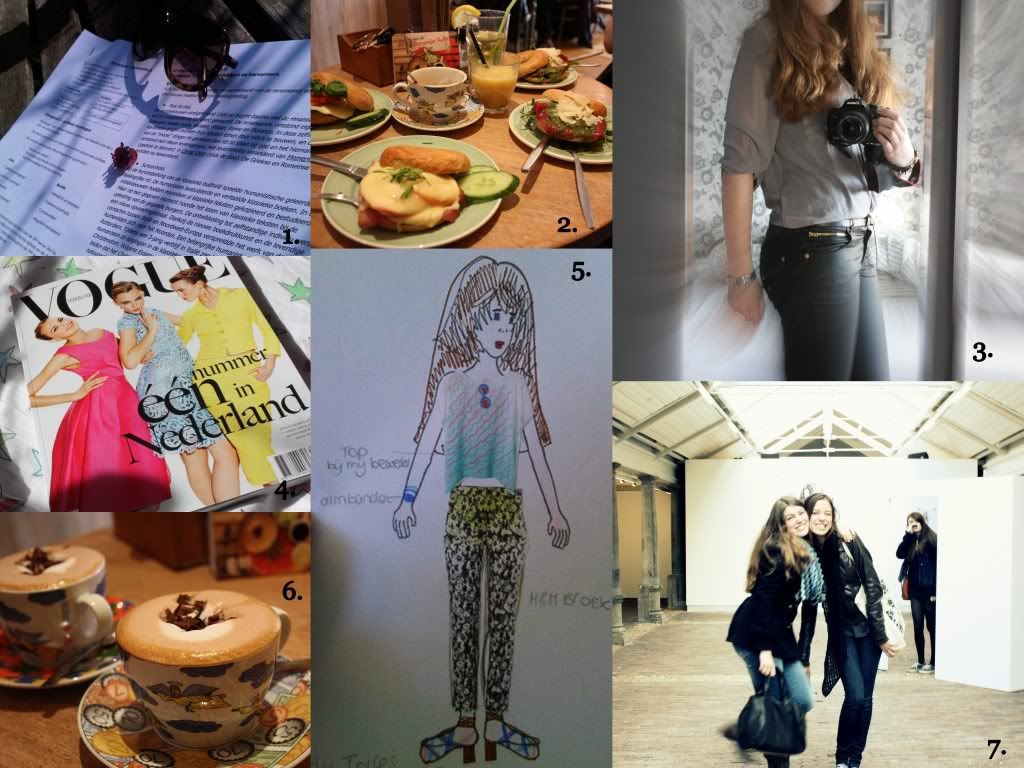 Yeah, one more day until the weekend! I will have a birthday and a sleep over so I can't wait!
I had testweek this week, 5 important tests in 3 days… I hope the results aren't very bad!
1. Learning with bare legs in the sun. - 2. I had a lovely lunch with 3 friends at Bagels & Beans. - 3. Quick picture of a outfit before I went to school. - 4. The first Dutch Vogue!!! - 5. Outfit which I made for a fashion lesson at school. - 6. Mmm mochachino.
 - 7. Me with one of my best friends.
Simple as black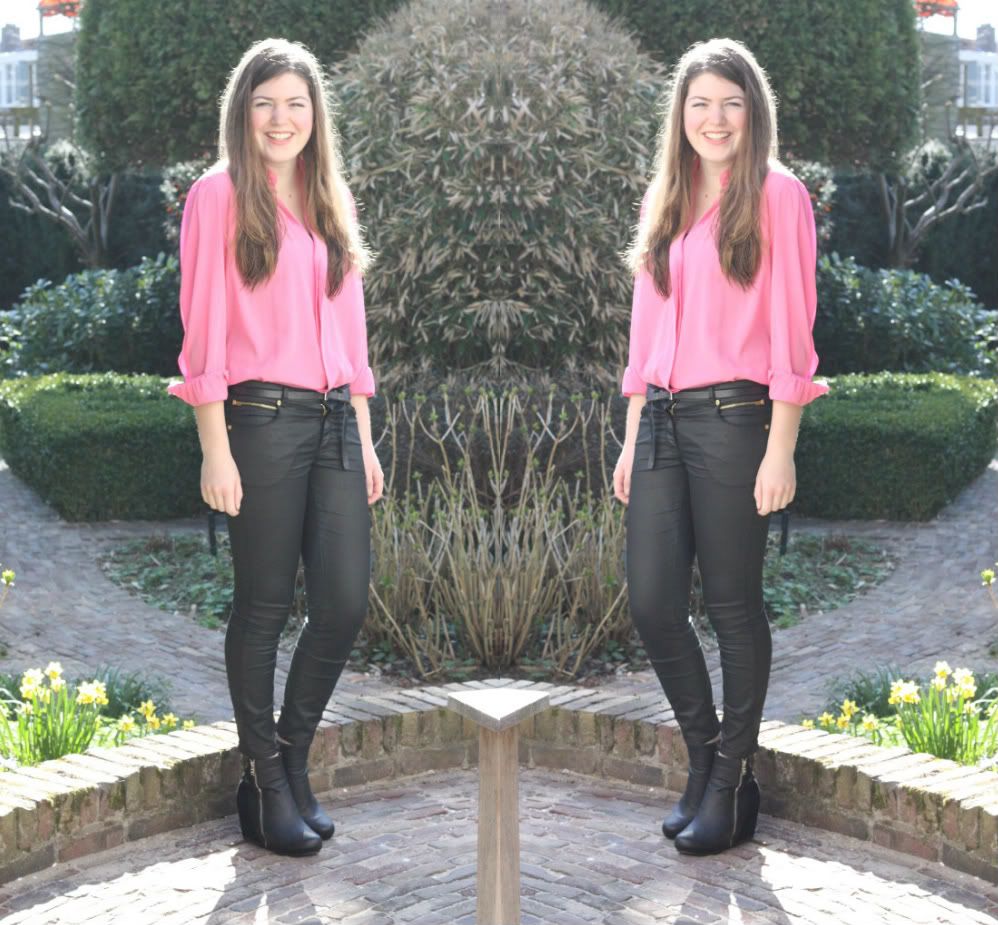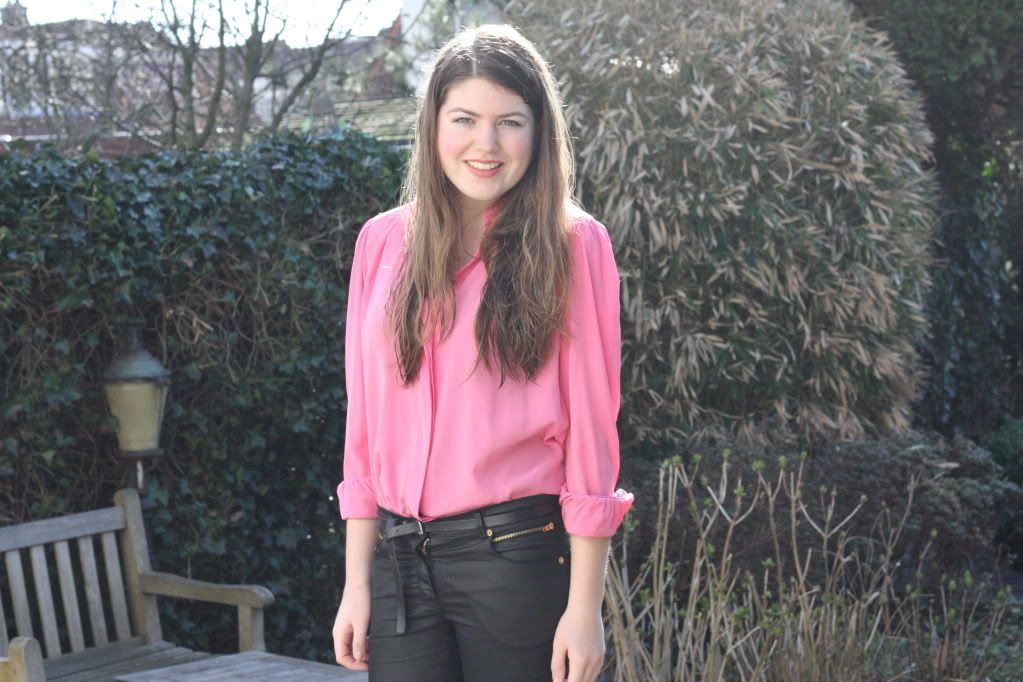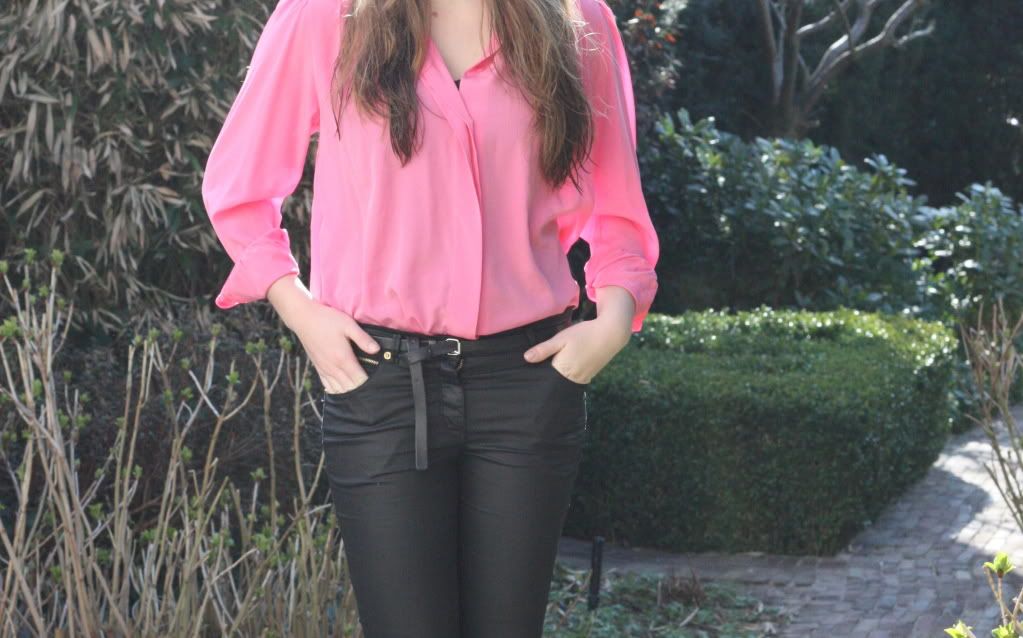 Yay! Finally a new outfit post on my blog.
I wanted to show you my newest pants, a black one which I bought a few weeks ago at the H&M. I really needed a black pants. I had one, but I didn't feel comfortable in it. But then I saw this one, it's a short pants (a 7/8 model; do you know what I mean: it's not as long as a normal pants) with lovely golden details. It also has two golden zippers on the back of the pants.
I have to learn a lot now and I will have a little dance proformance tonight.
Jak & Jil
I wanted to share two of the lovely inspiration pictures from Jak & Jil.
I follow this blog for a whil now, and it's perfect for a show of inspiration.
This monday will start a new test week, so I have to learn a lot this week(end).
I hope to find enough time to take some outfit pictures and read the Dutch Vogue which I really love!
Week 10 & 11 in pictures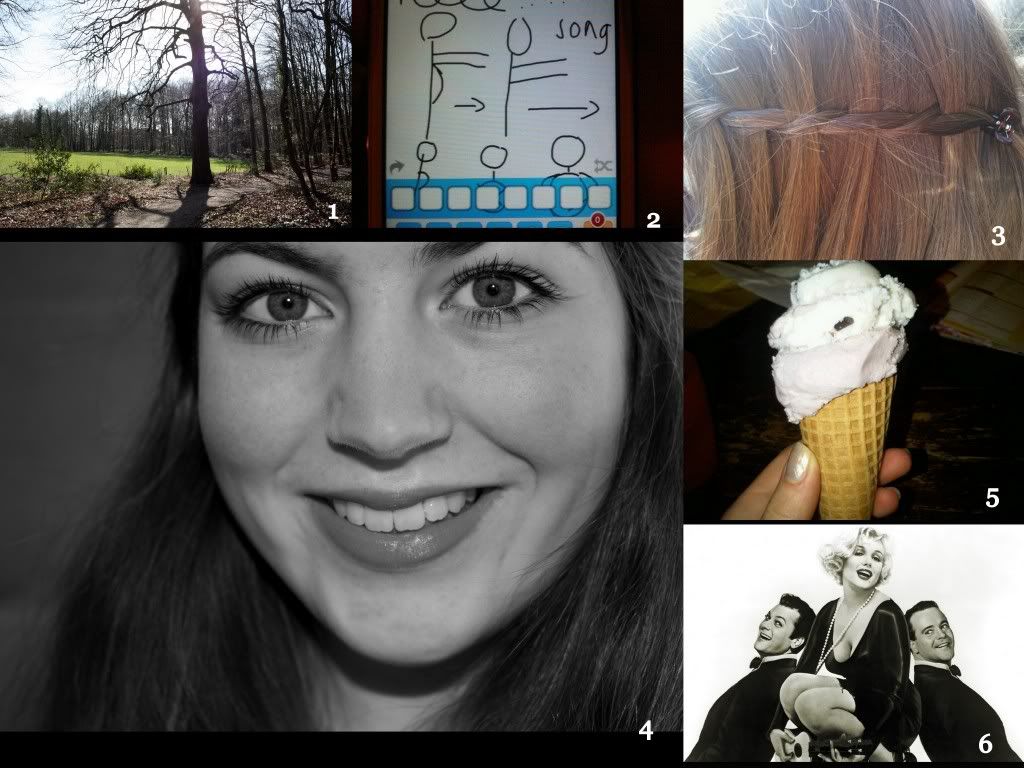 Finally a new photo diary on my blog! Because of my school work I can't make much pictures, so a small one of the last two weeks! Hope you like it.
1. Another random picture. - 2. Draw Something addict! - 3. Lovely braid made by a friend of mine. - 4. Close up picture of me. - 5. First summer feelings. - 6. I went to the old movie: Some like it hot with Marilyn Monroe.
First evidence of spring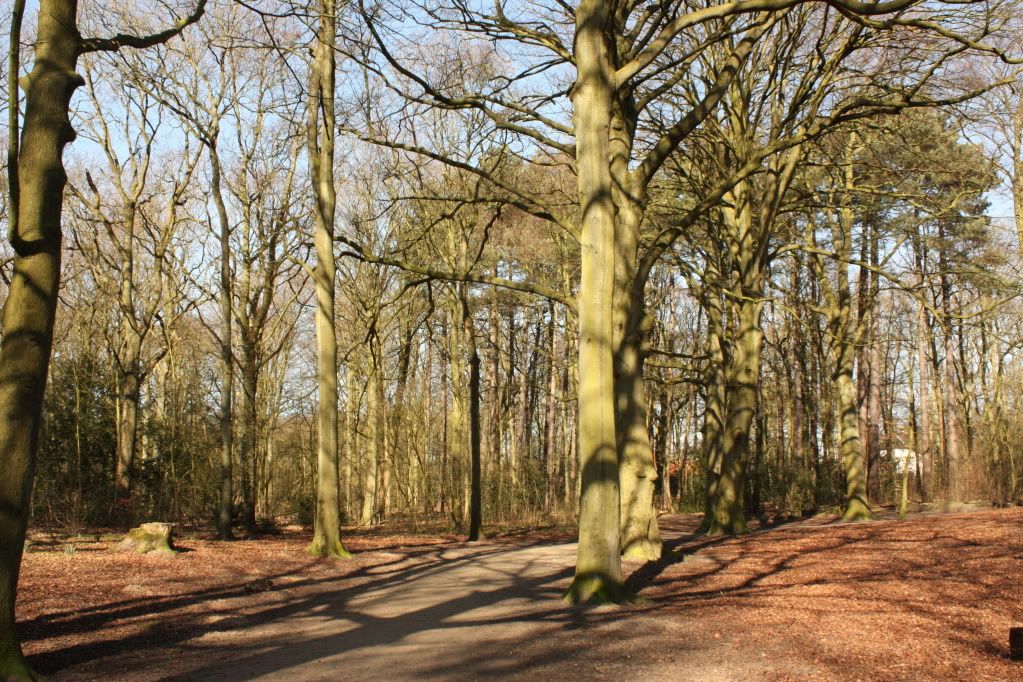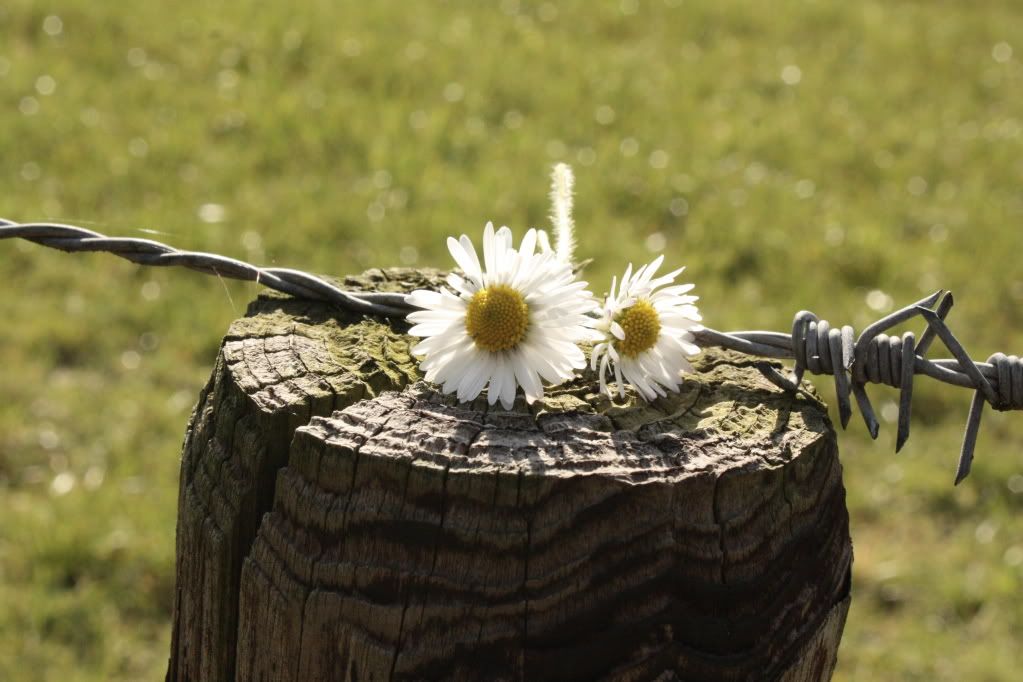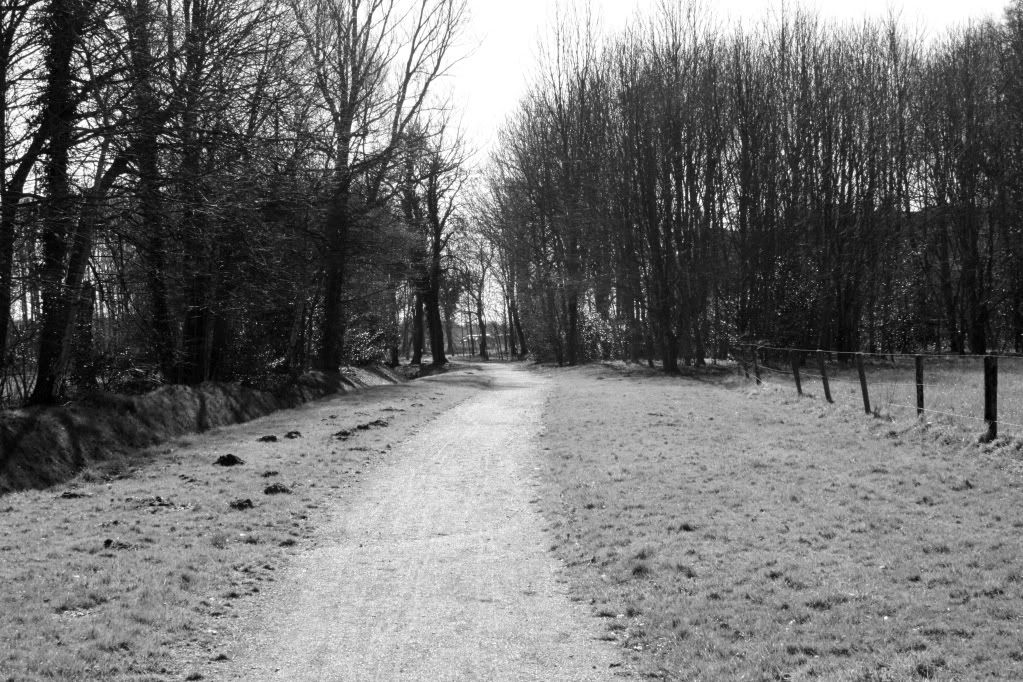 I desperatly need summer or spring or just a bit of sunshine like last weekend.
I lay in my bed and the sunshine in my room woke me up. There's no better way to wake up right?
I ate something, put my first spring outfit on and went outside with my camera.
The most important reason for buying my Canon camera was that I really love taking pictures.
If I have enough time, I go on my own to take some random pictures what I really like.
This wasn't a very interessting 'story' at all, but I hope you like the results.
« Older Posts | HOME |